General Features New in SILKYPIX 9
---
SILKYPIX JP 9
SILKYPIX JPEG Photography 9 makes it possible to transform the photos you take with your digital camera or phone into the memories you want to keep.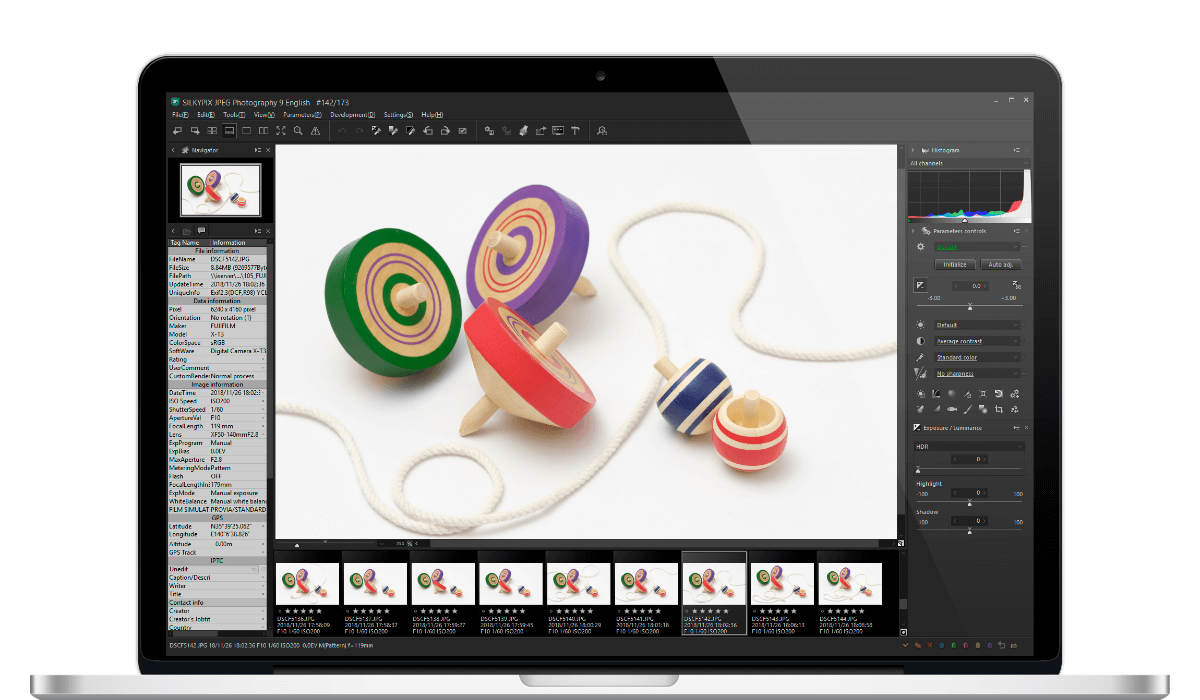 SILKYPIX JP User Experience
SILKYPIX series photo editing software allows you to make adjustments such as exposure (brightness), white balance (shading), and tone (light and dark sharpness) non-destructively. Make easy to master fine tuning adjustments using conventional user experience tools.