The Underwater Photo Controller is a powerful, dedicated set of adjustment tools specifically designed for the needs of undewater photography.
Water Depth Slider

A very specific form of white balance based on water depth

Color Deflection Slider

Adjusting for trending towards blue or green.

Color Restoration Slider

Restores colors that are otherwise washed out.

Muddy Reduction Slider

Adjustments to compensate to the amount of murkiness in the water.
---
Adjusting Parameters with the Underwater Photo Controller
Open the Underwater Photo Controller to view your photo with default settings.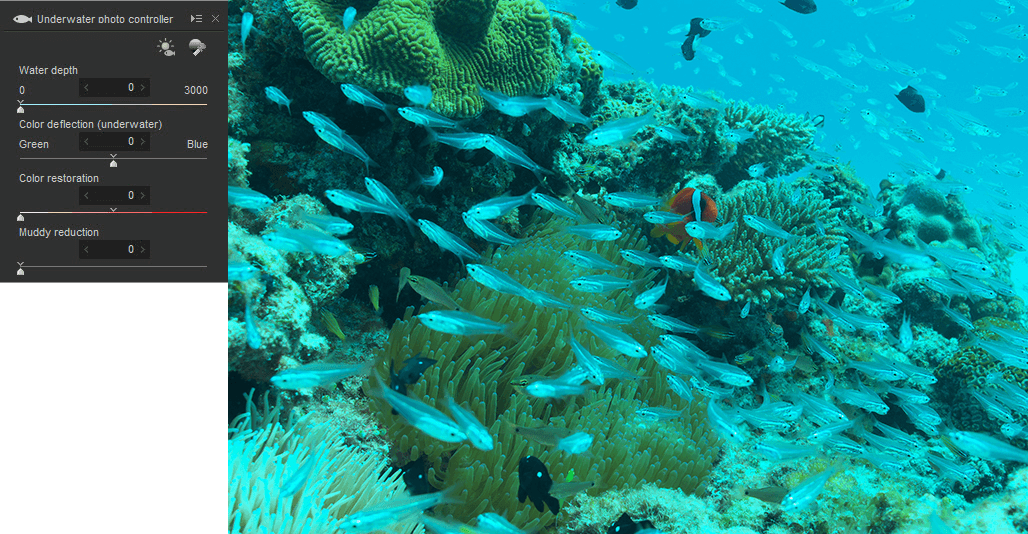 Make adjustments using the sliders to match the water depth and other characteristics.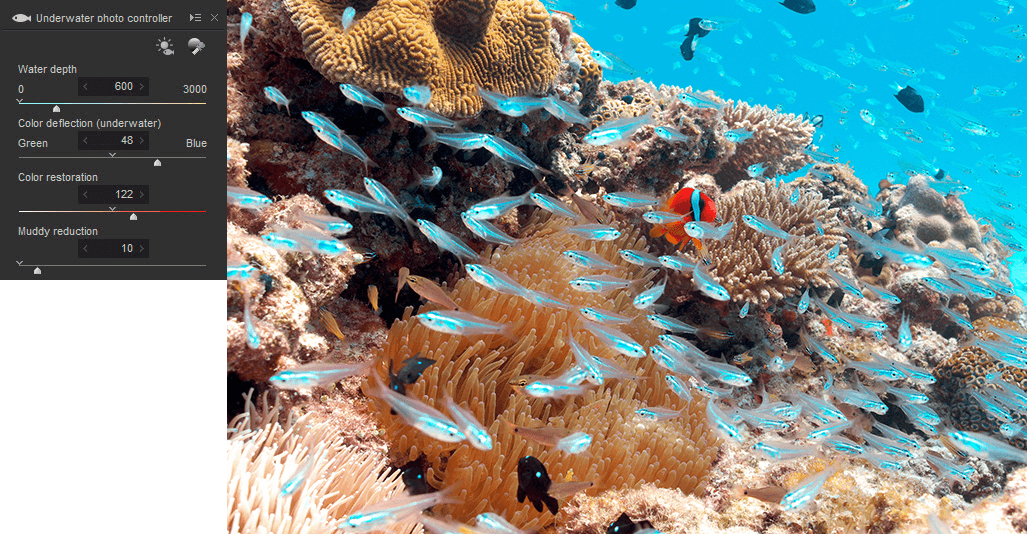 ---
 Water Depth Slider
Water is 800 times more dense than air. With the Water Depth Slider, you can adjust the white balance corresponding to the water depth. Reds disappear around 5 meters, orange at 10 meters, yellow at 20 meters, green at 30 meters and even blue at 60 meters. Adjusting the Water Depth Slider will restore colors normally lost.
---
Color Deflection Slider
The Color Deflection Slider lets you adjust greens and blues depending on the color or type of water. If water is especially transparent or clear, blues can become overemphasized. However, if water is murky or muddy or generally has poor visibility, greens can become overemphasized. The Color Deflection Slider makes it easier to perform White Balance operations specific to color deflection.