You can control details such as rough or layering skins, through the automatic search and smooth expression of areas close to skin tones. Natural, high resolution processing is possible in areas of skin tones and outlines near them. Sometimes reproductions of skin details in photography from the bust up are available in the latest high resolution devices. This is very useful in portrait photography.
This feature is only available in SILKYPIX Developer Studio Pro6.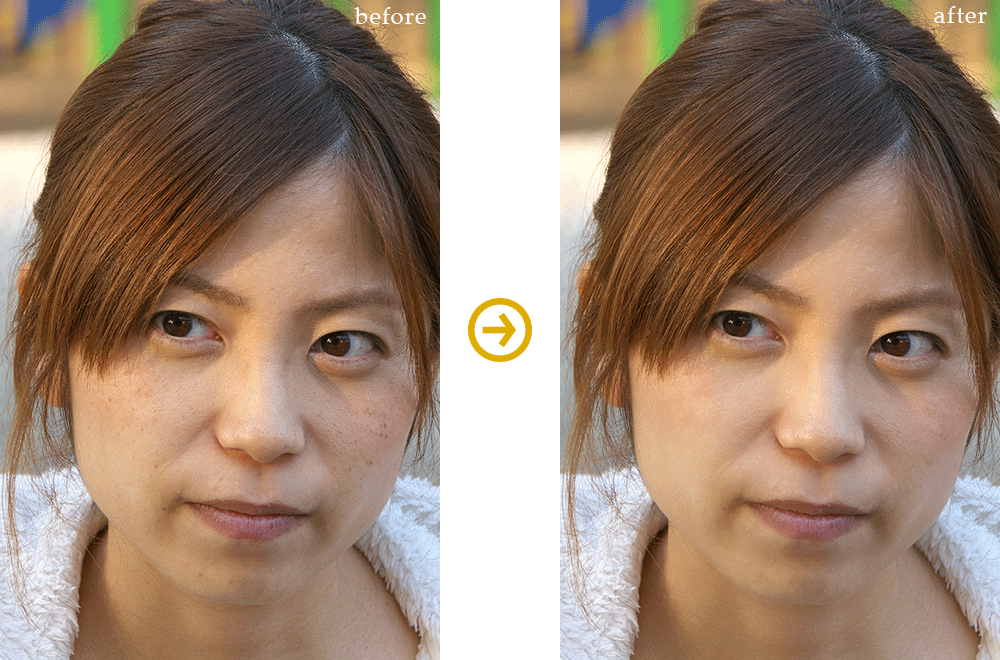 Improvements in resolution of digital cameras sometimes lead to finished photographs with good impressions from Portrait Beautification in close-up photography. Because you can make automatic adjustments with the slider to correct areas, you perform less individual spotting for stains, freckles, layering, etc.